MMD Featured in Indeed International Campaign
"Indeed Case Study: Michael Marshall Design"
Feature appears on Indeed.com, February 2, 2023
Excerpt from article:
A D.C.-based architecture and design firm needed to quickly hire creatives to work on purpose-driven projects that promote equity and inclusion. When outsourcing recruitment became too costly, the company's founder turned to Indeed to successfully compete for talent on a limited budget.
Background: An architecture firm going beyond the expected
Founded in Washington, D.C. in 1989, Michael Marshall Design is an architecture and design firm that combines the disciplines of architecture and branding to create immersive, inspiring and equitable spaces.
"We are a group of architects, urban designers, branding and graphic designers, and we do a wide array of project types," explains Michael Marshall, CEO and founder of the company.
More than just an architecture firm, Michael and his team are dedicated to driving positive changes in communities around the world, especially for underserved and underrepresented populations. After graduating with a master's degree in architecture from Yale — where he was the only African-American student in the program — Michael has spent the last 35 years driving long-lasting social impact, one building at a time.
View the Michael Marshall Design profile video or visit Indeed.com via link below to read the complete feature article.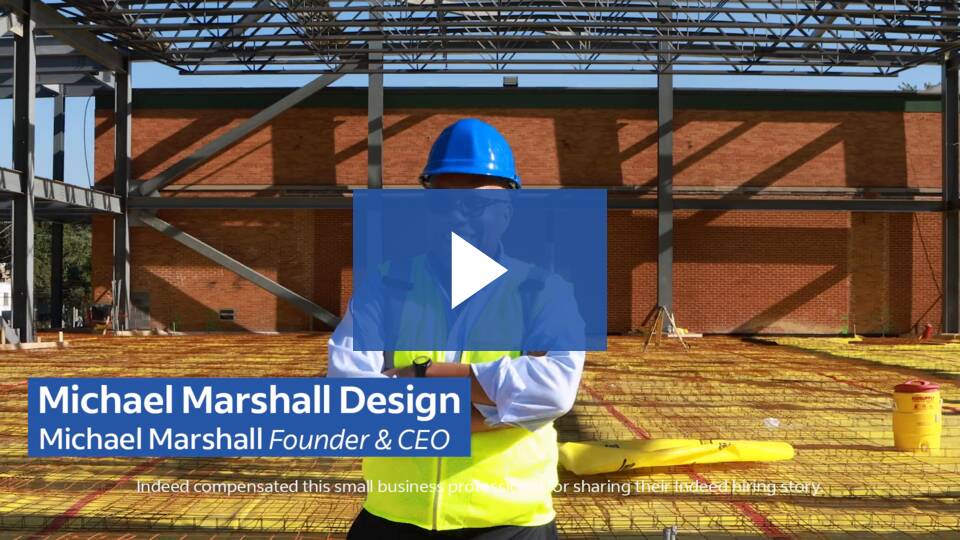 Read the entire article by visiting Indeed.com.